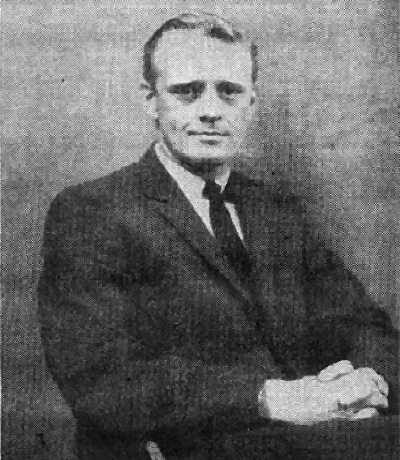 Reverend Donald Knight



Rev. Knight was a 30-year old student pastor of Catholic-Anglican origin, studying at Wesley Theological Seminary. He was working toward a bachelor of sacred theology degree, and ordination. He already possessed a bachelor of arts degree in English and Philosophy from the Sir George Williams University in Montreal, Canada. He grew up in England and had a wonderful English accent. In 1957, he offered himself to the United Church of Canada as a candidate for the ministry. He served two churches in New York before coming to Trappe. Rev. Knight believed that the purpose of the church was not "to divorce religion from the people. It should make religion very real. There is a great hunger for a deeper understanding of what our faith teaches and what God expects of each of us".1

While serving at Trappe, Rev. and Mrs. Knight lived in the parsonage along with their two small children, Laurie Elizabeth, and Mark Edwin. Rev. Knight later moved to California, where he became an actor, often playing as the "bad guy". He appeared in supporting roles in a number of popular movies, including The Apple Dumpling Gang. Rev. Knight passed away about 2002.

1Excerpt from an article in The Star-Democrat about 1962.